Welcome to Chiropractic & Wellness Center
Offering Chiropractic Care, Nutrition, and Massage Therapy in Indianapolis
Dr. Mary Jo Johnson and her staff offer complete pain, accident, injury and wellness care through spinal manipulation, massage therapy, laser therapy,exercise and rehabilitation therapy and in-depth nutritional workups. Chiropractic & Wellness Center has provided thousands of people relief from pain, healed their injuries and improved their quality of life. Dr. Johnson has been a holistic practitioner throughout her career, recognizing that our bodies and minds are both mechanical and chemical systems. These two systems are interdepentdent. Chiropractic addresses the mechanical system and nutrition addresses the chemical systems. Read More.

Chiropractic Care
Chiropractic care is the cornerstone of our practice. Dr. Johnson is a graduate of Palmer College in Davenport and has been practicing for over 3 decades and in the same location since 1995. Like so many chiropractors, her motivation to choose this profession was relief from health conditions which medical intervention proved impotent but were resolved at the hands of a capable chiropractor. For all of her career Dr. Johnson has remained certified in the Activator method of chiropractic. The Activator method performs spinal adjustments with a low impact directed to specific sites of adjustment. The Activator method of adjusting is the gentlest form of adjustment with no twisting, popping or thrusting. It suits everyone but is especially beneficial in the treatment of young children, people who have chronic pain which flares after a typical adjustment, or anyone who cannot relax during a typical chiropractic adjustment.
Following on her own experience, from the beginnning of her career Dr. Johnson incorporated nutrition into her practice. She is certified by the Loomis Institute as a Digestive Health Specialist.
Therapeutic Massage
Therapeutic massage targets painful muscles to reduce pain and inflammation significantly, speeding up recovery from muscular injuries and providing relief for those who experience chronic muscular pain. Becky Troyer, LMT, has been with Doctor Johnson for over 25 years. Becky is certified in cranial sacral therapy. Lilian Rigby, LMT received her training in medical massage therapy, has been working at Chiropractic & Wellness Center three years, and has developed quite an enthusiastic following. Kriss Luckett-Ziesmer, LMT is the newest member of our team. Kriss is trained in prenatal and geriatric massage.
Cold Laser Therapy Treatment For Pain
Cold laser therapy treats pain and injury using infrared and red light. The technology is over 50 years old, widely used in Europe and Asia and is only now are its benefits becoming recognized and accepted in the United States. The mechanism of laser therapy is to improve cell function through an increase in ATP, the primary energy of cell. This enables the cells to heal, rebuild and replace faster. Cold laser therapy can speeds up the healing process of traumatic injury, athletic stress, has been shown to accelerate the knitting of broken bones, reduce the pain and loss of function associated with neuropathy and so much more. Chronic pain can be managed with laser therapy. The advantage of laser therapy as a treatment for chronic pain is it cannot cause addiction or other harmful side effects.
Conditions Treated With Nutritional Guidance
We can help treat the following conditions at our Indianapolis office:
Compromised immune function
Chronic pain
Brain Fog and Irritability
Gas & Bloating
Chronic constipation
Stiff sore joints
Cravings for sweets or salt
Acid reflux
An inability to lose weight
and more!
The conditions listed above are often the result of a decreased ability to digest food.
Top Chiropractor in Indianapolis
At the Chiropractic & Wellness Center in Indianapolis, we provide proven chiropractic services and many more cutting-edge services that can improve your overall health and well-being dramatically. Our chiropractor, Dr. Johnson, has experience treating patients with a variety of different conditions using the most effective treatment methods. In addition to chiropractic care, we also provide nutritional guidance, cold laser therapy and more. Read on to learn more about the services we offer at our practice.
Nutritional Guidance
You may not think of nutrition when you think of the services that a chiropractor may offer, but nutritional guidance is one of the most important services that we offer at our practice. Whether you're trying to lose a few pounds or you're trying to put on muscle, we can help you hit your health and wellness goals.
Cold Laser Therapy
One of the most unique services that we offer at our practice is cold laser therapy. This innovative treatment involves a powerful yet painless laser being shone on problematic areas of your body. Cold laser therapy has been shown to improve circulation and even speed the healing process.
Massage Therapy
We can treat muscular injuries with therapeutic massage treatment. This type of massage is very different from normal massage. Therapeutic massage targets painful muscles to reduce this pain and inflammation significantly. This technique can even speed up healing from muscular injuries. Many athletes get therapeutic massage regularly, but anyone with muscular pain can benefit from this technique.
Make an Appointment with Our Chiropractor
The Chiropractic & Wellness Center in Indianapolis is here for all of your health and wellness needs. Whether you're looking for chiropractic care, nutritional counseling, cold laser therapy, massage therapy, or one of our other services, we will treat you effectively and respectfully. If you have any questions about our practice or you need more info about our services, you can contact us through our website or via phone. When you're ready to make an appointment, we will work with you to find a time that meets your busy schedule. Contact us today for an appointment.
Find out if improving your ability to digest food could improve the way you look, feel and interact with others.
Take our FREE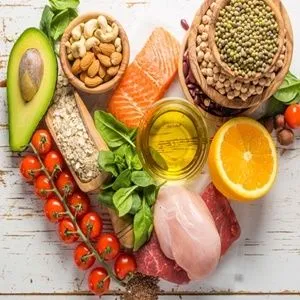 ---
To schedule an appointment or leave us a message
Schedule a New Patient Appointment
---