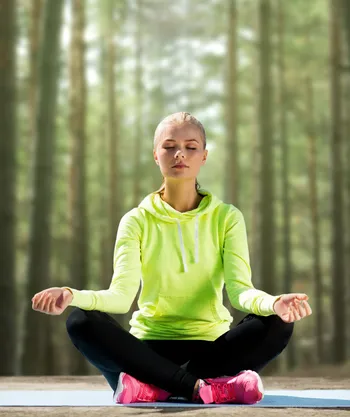 When it comes to staying healthy, your body is not the only piece of the puzzle. Your mind — and its connection to your body — have an important role to play as well.
The Mind-Body Connection
This mind-body connection means that your thoughts, feelings, attitudes and beliefs can all affect the state of your body — both negatively and positively.
However, it's not just the mind that affects the body. Your physical state can also change how you think or feel. This includes the foods that you eat, how much you exercise and how well you sleep.
In fact, the mind is in constant communication with all parts of your body — the brain and nervous system, the immune system, the endocrine (hormone) system and all of your organs.
Because of the importance of the mind for good health, many doctors now recommend taking a mind-body approach to overall wellness alongside undergoing traditional medical treatments.
Types of Mind-Body Techniques
The list of mind-body therapies and practices, which help the mind and body work together to support healing, is extensive and include:
Biofeedback
Cognitive-behavioral therapy (CBT)
Creative arts therapies (art, music or dance)
Guided imagery
Hypnotherapy (hypnosis)
Meditation
Mindfulness-based stress reduction (MBSR)
Patient support groups
Prayer
Qigong
Relaxation
Tai chi
Yoga
Conditions Treated by Mind-Body Therapies
Mind-body techniques can be used — alongside traditional medicine — to treat many conditions, including:
Attention-deficit/hyperactivity disorder
Chronic pain
Coronary artery disease
Depression
Difficulty sleeping
Headaches
Loss of urinary control (incontinence)
Panic disorders
Stress and anxiety
The mind-body practices can also help people get ready for surgery and cope with the symptoms of many diseases and their treatment, including cancer.
Benefits of Mind-Body Therapies
But mind-body therapies are not just for people who are sick. These practices provide many benefits even before illness appears, such as:
An improved ability to cope with stress
Increased mental clarity
Less muscle tension
Mental calmness
Overall wellness
Physical relaxation
To learn more about how mind-body techniques can help optimize your overall wellbeing, contact us for an appointment.
Read HTML code related articles on our blog to get the best tips on web content composing.